News & Updates.
We like to keep you all up to date with what has been happening at The Old Quarry and this is where we will do it!
Updates of 2020/2021
*BIKES*
We are finally getting back to normal after what seamed like forever! Trials practice is from 9.30am till 2pm, prices have changed and can be found on our prices page.
*FISHING*
November 2021
We decided to upgrade our fountain system and invested in a two new bubbling aerators. Happy fish means happy fishermen/women.
2021
Ch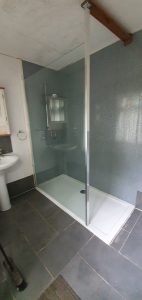 eck out the updated toilet and shower.
Going forward we are using a booking only system this is to ensure you as our customers are kept safe secure and not over crowded as a MAXIMUM of 4 anglers will only be allowed and easier for us as a business can keep on top of who is on our lake. This will also insure social distancing is kept to help stop the spread of COVID-19!
Booking is essential as the gates are now locked and only opened to allow our fisherman on and off, Fishing over 24 hours will require a small deposit and can be paid via bank transfer or cash but must be done 74 hours prior to arrival for us to hold your spot on the water.
Prices are the same and can all be found on our newly updated website along with live updates PLEASE TAKE A LOOK BEFORE COMING AND WE ASK FOR YOU COPERATION PLEASE NO "HAGGLING" we believe our pricing is fair and its not fair on our bailiff's to have to deal with this.
2021: We now have large supply of pellet for sale in our tackle shop currently we only have a small supply of fishing tackle so please call or text LUKE for information on 0792557138.
March 2020: During lockdown we have had the time to tidy up here are some pictures. New steps on the far bank and a hand rail to help on the high banks under the oak tree.